PRINCIPAL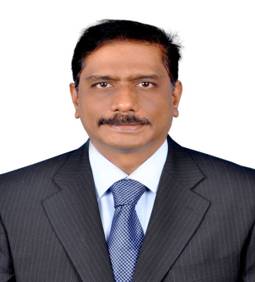 Dr N. MOHANASUNDARARAJU
Principal
principal@mahendracollege.com
Dr N. MOHANASUNDARARAJU, the Principal of Mahendra College of Engineering, Salem has served 32 years as Engineering Faculty and 12 years as Principal and Dean in various reputed Institutions. He obtained B.E. Degree in Mechanical Engineering from Madras University, M.E. Degree in Production Engineering from Bharathiar Univeristy and Ph.D from Coimbatore Institution of Technology, Coimbatore Affiliated to Anna university.
He has published more than 35 papers in National and International Journals & Conferences. He organized many Conferences, Workshops, Seminars and Faculty Development Programs. He has delivered special lectures in various programs sponsored by AICTE, UGC. He is a recognized Research Supervisor of Anna University for PhD and Guided 06 Research Scholars successfully. He is recognized as a reviewer in two peer reviewed International Journals.
He is a life member in ISTE and Institution of Engineers, India and received the "Best ISTE Chairman award" in the year 2016. He has received a total grant of Rs.22 lakhes from AICTE and from various fund agencies under different schemes. He has held responsibilities in key positions in organizing International and National Conferences, Seminars and Workshops.